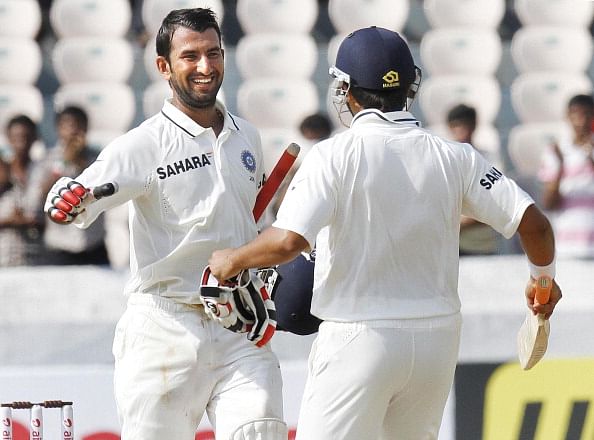 India's tour of Zimbabwe is boring! Apart from the fact, even without Mahendra Singh Dhoni, India still looks as a strong unit with young hot blood skipper Virat Kohli. But still this tour is considered as a important one to some of the Indian players like, Virat Kohli and Cheteshwar Pujara.
Cheteshwar Pujara, who's strokes and batting style were compared to Rahul Dravid is on his ODI debut. He has already proved his ability in test format, now has to show his ability in ODI.
On the other hand Virat Kohli who is considered as the future captain of Indian team doesn't have the big presence of Mahendra Singh Dhoni around him. He has to overcome critics for loosing his temperament easily.He was criticized for loosing his coolness in the field when he was the skipper for Royal challengers Bangalore. Both guys have their own chance to make an even better mark in the Indian cricket.